RED DOOR REMEDIES
Premium Cannabis Dispensary in Cloverdale CA
Monday – Saturday 11am-7pm 
Sunday 11am-5pm
FEATURED PRODUCT CATEGORIES
FLOWER-EIGHTH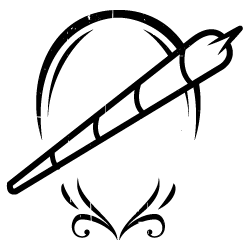 PRE-ROLL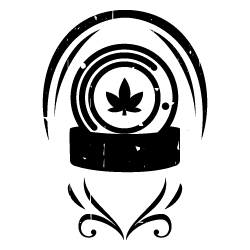 CONCENTRATES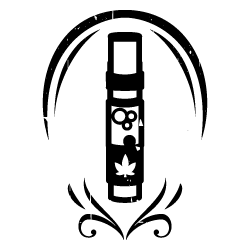 VAPE CARTRIDGES
EDIBLES
TINCTURES
WE ARE OPEN!!
In-Store Shopping: 
Masks are REQUIRED inside!!
 Express Pickup:
 Call 707-894-6537 or place your order online for a quick in-store pick up!
 We are phasing out our delivery service in 2022. It has been a pleasure to deliver to you all over the past years, but with two other delivery services in our small town, we'd like to concentrate on our in-store experience. Thank you for your support!! 
January 2022
Mon

Monday

Tue

Tuesday

Wed

Wednesday

Thu

Thursday

Fri

Friday

Sat

Saturday

Sun

Sunday

December 27, 2021

December 28, 2021

December 29, 2021

December 30, 2021

December 31, 2021

January 1, 2022

January 2, 2022

January 3, 2022

January 4, 2022

January 5, 2022

January 6, 2022

Red Door Remedies

1215A S. Cloverdale Blvd

Cloverdale

,

California

95425

United States

707-894-6054

Come say hi to the folks behind Himalaya! They are sure to have some great deals for you from 2-6

January 7, 2022

January 8, 2022

January 9, 2022

January 10, 2022

January 11, 2022

Red Door Remedies

1215A S. Cloverdale Blvd

Cloverdale

,

California

95425

United States

707-894-6054

Elyon in-house demo from 12-3!! Come say hi, they are the most.

January 12, 2022

Red Door Remedies

1215A S. Cloverdale Blvd

Cloverdale

,

California

95425

United States

707-894-6054

Proof tinctures and capsules are one of our top-sellers in that category. Come see why and talk to the fine and friendly folks from Proof Extracts!

January 13, 2022

Red Door Remedies

1215A S. Cloverdale Blvd

Cloverdale

,

California

95425

United States

707-894-6054

Guild in-house demo from 12-3. Incredible deals on their award-winning concentrates!!

January 14, 2022

January 15, 2022

January 16, 2022

January 17, 2022

Red Door Remedies

1215A S. Cloverdale Blvd

Cloverdale

,

California

95425

United States

707-894-6054

Every Monday through February, get 25% off all Kanha gummies!! This is a great way to stock up.

January 18, 2022

Red Door Remedies

1215A S. Cloverdale Blvd

Cloverdale

,

California

95425

United States

707-894-6054

25% off select concentrates, check the "Deals" board at the shop!

January 19, 2022

Red Door Remedies

1215A S. Cloverdale Blvd

Cloverdale

,

California

95425

United States

707-894-6054

Come get in on crazy deals from Guild Extracts and say hi to Cutty, who will be here from 4-7

January 20, 2022

January 21, 2022

Red Door Remedies

1215A S. Cloverdale Blvd

Cloverdale

,

California

95425

United States

707-894-6054

Come say hello to the nice people from Himalaya!! They always bring the good deals.

January 22, 2022

January 23, 2022

January 24, 2022

Red Door Remedies

1215A S. Cloverdale Blvd

Cloverdale

,

California

95425

United States

707-894-6054

Every Monday through February, get 25% off all Kanha gummies!! This is a great way to stock up.

January 25, 2022

Red Door Remedies

1215A S. Cloverdale Blvd

Cloverdale

,

California

95425

United States

707-894-6054

25% off select concentrates, check the "Deals" board at the shop!

January 26, 2022

January 27, 2022

January 28, 2022

Red Door Remedies

1215A S. Cloverdale Blvd

Cloverdale

,

California

95425

United States

707-894-6054

Learn about Proof tinctures and why people love them so much. In store demo from 4-6

January 29, 2022

Red Door Remedies

1215A S. Cloverdale Blvd

Cloverdale

,

California

95425

United States

707-894-6054

Deals on Elyon from 11-2, come say hello!!

January 30, 2022

January 31, 2022

Red Door Remedies

1215A S. Cloverdale Blvd

Cloverdale

,

California

95425

United States

707-894-6054

February 1, 2022

February 2, 2022

February 3, 2022

February 4, 2022

February 5, 2022

February 6, 2022